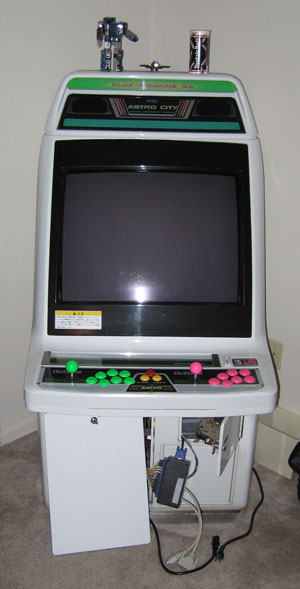 Since the AKI and SJC boards are often used for MAME cabs, and since I have an affinity for Japanese arcades, I figured it might be a fun project to get a Japanese style arcade cabinet. After brief deliberations, I ended up getting a Sega Astro City model because it was relatively cheap, and somewhat iconic - they're probably the most common cab in Japan. Of course, this thing is OLD, so it wasn't without its problems.
In the process of restoring/repairing the cab, I discovered that the control panel had started to rust!
---
Rusty Control Panel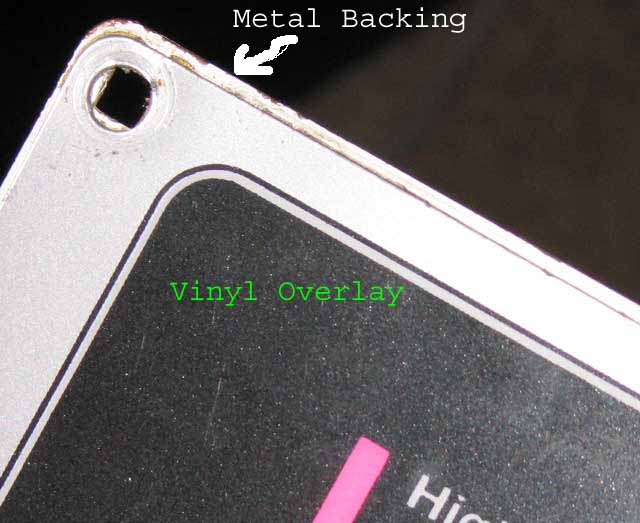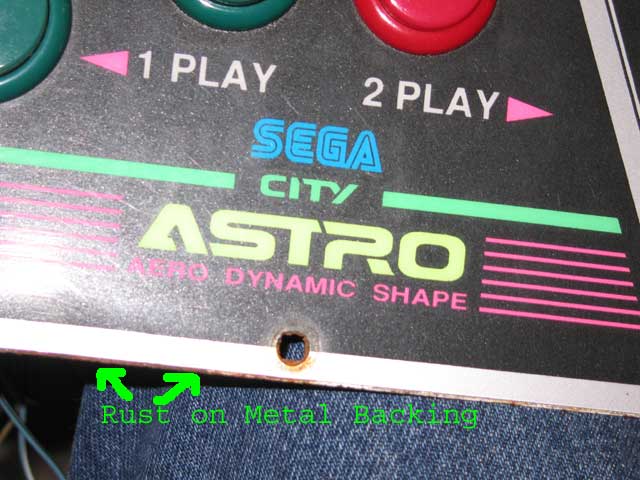 ---
What to do...?
I eventually decided to peel the vinyl control panel overlay off of the metal backing, so I could treat the panel and eliminate the rust problem before it got worse. Unfortunately, the graphics on the overlay were ruined in the process!
Rather than sit around disheartened, I decided to do something - using a scanner and a couple hours in Photoshop, I recreated the control panel graphics, and had a new overlay printed on laminated photo paper. As for the results, well, see for yourself!

---
The New Control Panel
Not bad, wouldn't you say?
For those of you who would like to produce your own Sega style control panel, I've posted the template in both .psd and .jpg form below. The template should fit prettymuch all Sega Candy-style (sitdown) arcade cabs, including New Astro City, Blast City, and Net City. Feel free to modify it as you see fit, and maybe send me some pics if you make one of your own. One thing to note is that I left the original Engrish intact (What the heck is Stereo-of-the-Art Sound?!).
As for printing, I recommend
ePingo.com
. I used their glossy laminated matte photo paper, though the adhesive backed vinyl they do would probably work out pretty well too. Anyway, onto the real reason you're here - the files!
---
Downloads
Posted on May 30, 2008, 10:59 pm by David Biedenbach
Updated on May 31, 2008, 3:14 pm